Answers to the most common queries. If you need extra help, just ask.
Schedule
Preferably we need to know when our clients wished to start the engagement and by when they hope for us to finish. This information will help us to determine the right path to get the engagement started and rolling within schedule.
Budget
Knowing your budget range is important for us to narrow down the focus. With that, we can give you the specific advice you need instead of providing something that we cannot support our process. Typical monthly accounting services start from RM500/per month onwards.
Engagement Types
We, YC Accounting prefer to align ourselves and work with the things or services that we care about. We hold strongly our integrity as well as our professionalism to the upmost importance.
Are you planning to up-to-date your business structure or trying to leverage your business services? Get in touch with us how we can provide you full customized solutions beyond your expectations. Be it for accountancy services, cloud accounting solution, payroll services, outsourced accounting, GST/SST implementation or bookkeeping services and more; get in touch with YC Accounting. The list by no means is all-inclusive. If you are looking for any other related service, do let us know and we would do our best to help you.
*Providing your Company background & details is important for us to further access your request.
Some of Our Clients Saying About Us
Kodama Masaki
AKROS TRADING MALAYSIA SDN. BHD. - Managing Director
" Y&C Consultancy had worked with us for 2 years. They provide a professional, accurate and on time service for our company accounts, GST and Payroll. They keep up to date with the GST regulations, lead us on the right track for our input and output tax. They also offer additional advice and support if we dealing with any accounting problems. It is great to be with an accountant who understands our practice and offers us valuable accounting support throughout the year. "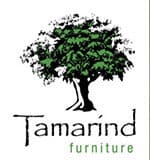 Jessie Teo
NAREN HOME SDN. BHD. & TAMARIND FURNITURE SDN. BHD. - Manager
" Although we only work with each other for short time, Y&C Consultancy has provided us excellent services. Highly recommended. They are friendly and easy to work with. "
Mrs Won & Vincent Won
PW SOLUTION & CONCENTRATE SDN. BHD. & PRESTIGE CHEMICAL - Directors
" Y&C Consultancy handled our Company Accounts for almost 2 years. From the advisory to the final reporting, we are happy to work with them. Highly recommended. Quality work and premium services. "