Founded in 2015, YC Accounting (also known as Y&C Consultancy) was established with the sole purpose of becoming one of the top accounting knowledge hubs in Malaysia through the provision of in-depth accounting services. We have always strived to deliver in that regard and our proven track record proves that we are indeed the best providers of accounting services in Malaysia. Our free web-based accounting service is to educate and enlighten users throughout the globe to upgrade their accounting knowledge from basic to advanced level and equip them with latest accounting practices. For more.
Clever Investing makes Your Money Grow
We offer world-class consultancy and un-matched support, if you need to speak to us about a general query fill in the form below and we will call you back.
*Providing your Company background & details is important for us to further access your request.
ACCOUNTING & BOOKKEEPING
We offer a comprehensive range of accounting & bookkeeping services to our clients throughout Malaysia.
GST ADVISORY
We have a scalable range of GST services provided to keep your GST compliance in simple and easy way by our experienced GST Consultant.
FREELANCE ACCOUNTANT
To fulfil and take care of the annual compliance and reporting requirements. Submitted Financial Statements and Management Reports.
AUDIT & INCOME TAX
All companies require an official financial evaluation and tax matters can be complicated and confusing. Our auditing & tax services are efficient and extremely thorough.
PAYROLL & COMPANY SECRETARIAL
We simplify your payroll process and your accounting system intergration and tax obligations. We make your paydays run like a well oiled machine.
MORE…
Business advisory, cashflow, forecasting & budgeting; Account assistance, Conversions from other systems, Processing and GST return assistance, and more.
Some of Our Clients Saying About Us
Kodama Masaki
AKROS TRADING MALAYSIA SDN. BHD. - Managing Director
" Y&C Consultancy had worked with us for 2 years. They provide a professional, accurate and on time service for our company accounts, GST and Payroll. They keep up to date with the GST regulations, lead us on the right track for our input and output tax. They also offer additional advice and support if we dealing with any accounting problems. It is great to be with an accountant who understands our practice and offers us valuable accounting support throughout the year. "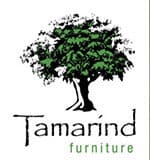 Jessie Teo
NAREN HOME SDN. BHD. & TAMARIND FURNITURE SDN. BHD. - Manager
" Although we only work with each other for short time, Y&C Consultancy has provided us excellent services. Highly recommended. They are friendly and easy to work with. "
Mrs Won & Vincent Won
PW SOLUTION & CONCENTRATE SDN. BHD. & PRESTIGE CHEMICAL - Directors
" Y&C Consultancy handled our Company Accounts for almost 2 years. From the advisory to the final reporting, we are happy to work with them. Highly recommended. Quality work and premium services. "